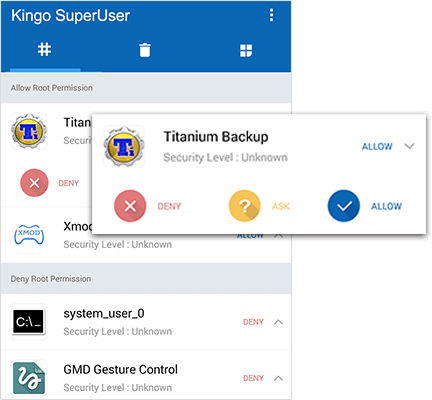 Manage Superuser Access
Kingo SuperUser is a superuser access management tool for rooted Android devices. You can grant or deny root permissions, or set it to ask each time.
Remove Pre-installed Apps
Kingo SuperUser can help you to uninstall bloatware and system apps pre-intsalled by phone carrier or manufacturers, and also user apps in one click.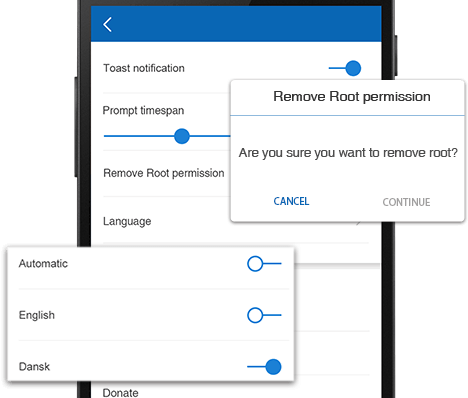 Multiple Settings Available
Remove root, language switch and some other functions are available in Kingo SuperUser. Feel free to set them according to your preference.